Company
career mission
- Horng Yu Electric Co. Have Your Electricity Connected to the Globe -
Beginning from Taiwan, Horng Yu Electric Co. (HYEC) was founded in 1987 specialized in Switchgear manufacturing. "Quality" and "Safe" are our core values. From initial power system programming to installation and operation, Horng Yu Electric Co. is not merely an switchgear equipment manufacturer but a professional Electricity Management Planner. We own our Switchgear Business Group, Busbar Business Group, and Electrical Engineering Business Group to advance quality of manufacture and provide variable services. And even overseas distributors to serve our customers all over the world.
"Old brand x New brain" target at WIN-WIN between power usage and environment.
HYEC Switchgear Manufacturer always advances with the times. Green and Sustainable Business is the prospective in Horng Yu's business development. As a result, we develop a latest CLOUD system iPanel for energy management and monitoring. iPanel combines conventional SCADA with modern IoT application which improves the efficiency on energy consumption and increases safety on electricity usage. Let's work for better our environment together! Please feel free to Contact HYEC.
milestone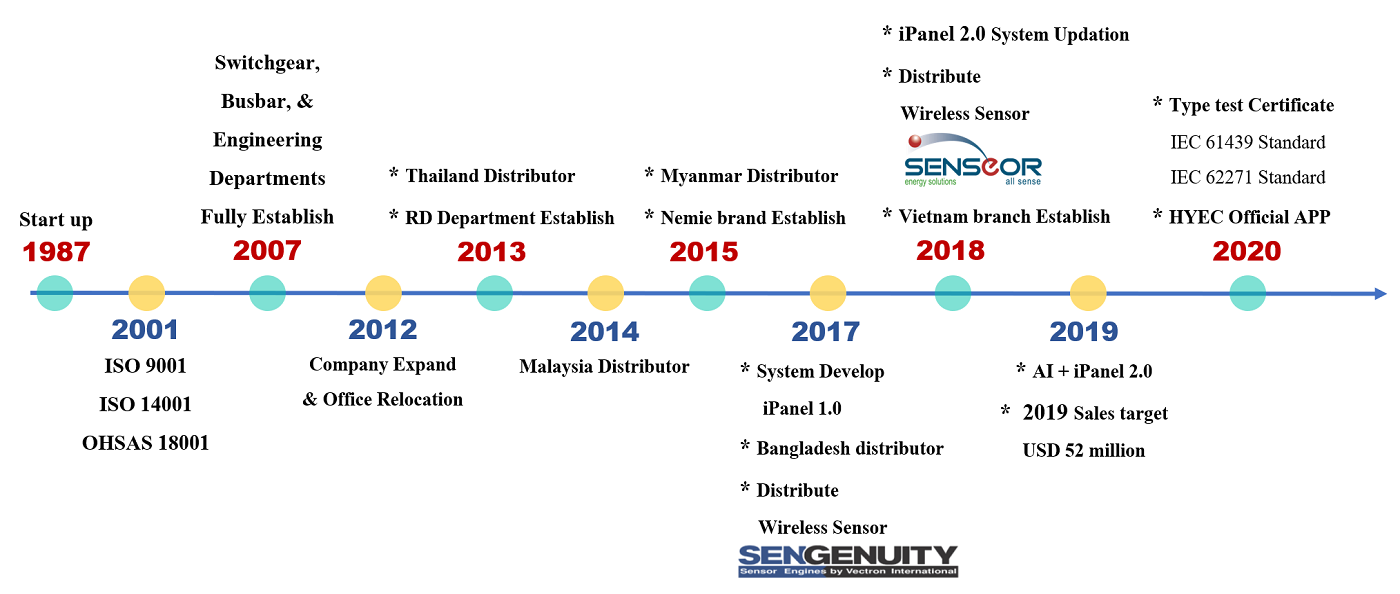 organization